5 Pakistani Cricketers Who Once Dated Bollywood Actresses
5 Pakistani Cricketers Who Once Dated Bollywood Actresses: Love is blind, eh? It does not care about color, religion, distance, gender, or financial status – love is just an emotion; it does not care about the boundaries between countries either.
And while people dating people from different countries and absolutely different cultures has been common for the many past decades, that hasn't been the case with Indians and Pakistanis for the spite many people have for the other country.
Advertising
Advertising
layout = "fixed" width = "336" height = "280" type = "adsense" data-ad-client = "ca-pub-5474032326006367" data-ad-slot = "3340040536"

Nonetheless, some celebrities have even dared to date and marry persons from across the border. Cricketers, too, have strongly felt and expressed their emotions for their loved ones from the rivalling country.
A list of Bollywood actresses has married Indian cricketers. But a few have also dated Pakistani cricketers!
Yes, here are 5 popular Pakistani cricketers who dated Indian actresses:
Imran Khan-Rekha
The 1992 Pakistani World Cup-winning captain is considered to be one of the most handsome men from Pakistan. Eloquent in his language and persuasion, Imran Khan had reportedly dated legendary Indian actress Rekha for a while. Their relationship was so deeply invested that Khan even wanted to marry Rekha but that did not happen.
Abdul Razzak-Tamannaah Bhatia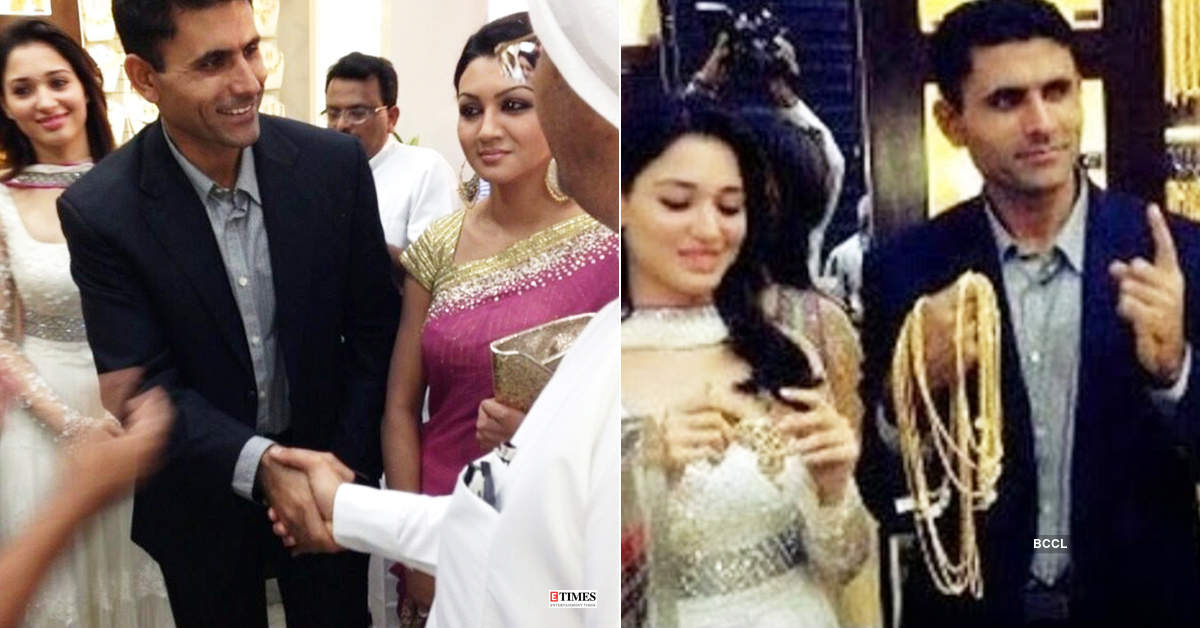 Several reports have claimed that former Pakistani all-rounder Abdul Razzak was involved in a tender relationship with superstar South Indian actress, the gorgeous Tamannaah Bhatia, for a few months. The rumors over their relationship started after they were spotted together at a jewelery store in Dubai.
Imran Khan-Zeenat Aman
The beautiful Zeenat Aman was also linked to Imran Khan. According to reports in the DNA, the couple dated each other during the 1980s and their status was publicly known.
Wasim Akram-Sushmita Sen
One of the most likeable personalities from Pakistan cricket, Wasim Akram got along nicely with his Indian counterparts. So much so that there were strong reports confirming Akram dating the glamorous, Miss Universe 194, Sushmita Sen. The two had met each other on the set of a reality show where they were judges together. But that did not work out well and Akram is now married to Shaneria, who is his second wife.
Shoaib Akhtar-Sonali Bendre
Former Pakistani speedster Shoaib Akhtar was reportedly madly in love with attractive Indian actress Sonali Bendre. They had met during one match and found her cute and charming. Akhtar even publicly stated that if he thought of proposing Sonali for marriage and jokingly said that had she denied then he would even kidnap her!
Also Read: Fans Recall MS Dhoni's Epic Quote 9 Years After Champions Trophy Win