Harrison Street JV Pays $ 46M for South Florida MOB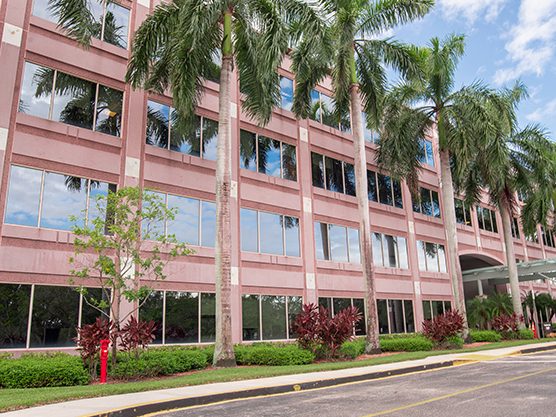 Anchor Health Properties has acquired Crossroads III, a medical office building totaling 95.777 square feet in Plantation, Fla., for $ 45.5 million. Starwood Capital Group sold the property to a joint venture, which also included Harrison StreetBroward County records show.
In the first five months of the year, six medical office properties totaling 224,409 square feet traded within the Fort Lauderdale market, according to CommercialEdge data. The transactions had an average sale price of $ 329 per square foot, which is well below the $ 475 per square foot paid by the partnership for the Class A asset.
---
READ ALSO: Health-Care Real Estate's Positive Prognosis
---
Colliers and Avison Young represented the buyer in the off-market transaction.
The Colliers South Florida Investment Services team included Executive Managing Director Mark Rubin, Director Bastian Laggerbauer and Financial Analyst Jake Stauber. Avison Young Principal Justin Cope and Principal & Managing Director Greg Martin also worked on the deal.
A suburban medical office building
Crossroads III sits on 14.6 acres at 8100 SW 10th St. and was completed in 2001. The four-story property has 25,000-square-foot floorplates and 490 parking spots at a ratio of 4.99 spaces per 1,000 square feet, the same data provider shows.
Part of the property is leased by University of Miami Hospital on a long-term basis. The tenant plans to expand its footprint and fully occupy the building by adding a 15,000-square-foot radiotherapy center.
HCA Florida University Hospital is less than 2 miles away, Plantation General Hospital is within 5 miles, while Mercy Hospital and Memorial Hospital Pembroke are some 7 miles from the medical office building. Downtown Fort Lauderdale is roughly 8 miles east of Crossroads III.
Both new owners are active players in the health-care real estate sector. In April, Anchor Health Properties purchased two medical office buildings encompassing approximately 110,000 square feet in Fairfield and Vista, Calif. The acquisition increased Anchor's California portfolio to nearly 1.5 million square feet.
In the same month, Harrison Street sold a 27-building medical office portfolio totaling 1.2 million square feet throughout 10 states for $ 600 million. The investment management firm followed up with a $ 156 million acquisition of two health-care assets totaling 107,000 square feet in Greater Los Angeles.