Myrtle Beach-area motorcycle rallies returning in force after COVID restrictions | News
NORTH MYRTLE BEACH – Thousands of motorcycles have descended upon the 60-mile stretch of coastline from Little River to Georgetown this month with the start of two separate festivals returning amid the end of two years of pandemic restrictions.
The 83rd annual Myrtle Beach Bike Week Spring Rally, commonly called "Harley Week," kicked off May 13 under cloudy skies and threats of rain, although that didn't stop motorcycle enthusiasts from visiting typical hot spots such as Captain Archie's in North Myrtle Beach and The Beaver Bar in Murrells Inlet.
Two weeks later, over the Memorial Day weekend, thousands more are expected to gather for Atlantic Beach Bikefest, commonly called "Black Bike Week," the first festival in two years after it was previously canceled due to the COVID-19 pandemic.
Leslye Beaver, owner of The Beaver Bar, said she never saw a loss of business during Harley Week under the height of the pandemic. In 2020, the event was postponed for a couple of months until some restrictions were lifted on business.
"I can't think of one venue or restaurant anywhere that's going to say, 'We don't do well during Bike Week,'" Beaver said. "I know for a fact that my biker community patrons the (Murrells Inlet) MarshWalk, local gas stations and Food Lions."
While exact financial numbers for the two rallies are unknown, they help kick off the busy summer season in South Carolina's top tourist destination. Past studies by Coastal Carolina University estimates tourism provides more than $ 7 billion dollars in economic impact annually in the Myrtle Beach area.
The Harley Week won't have rules like those in 2020 that was supposed to curb large crowds.
Murrells Inlet biker bar Suck Bang Blow received a $ 17,500 state fine after violating Gov. Henry McMaster's orders concerning having events with large groups of people in 2020 at the height of the COVID outbreak. The bar held crowded concerts with unmasked patrons and was threatened with revocation of its liquor license before settling on a fine.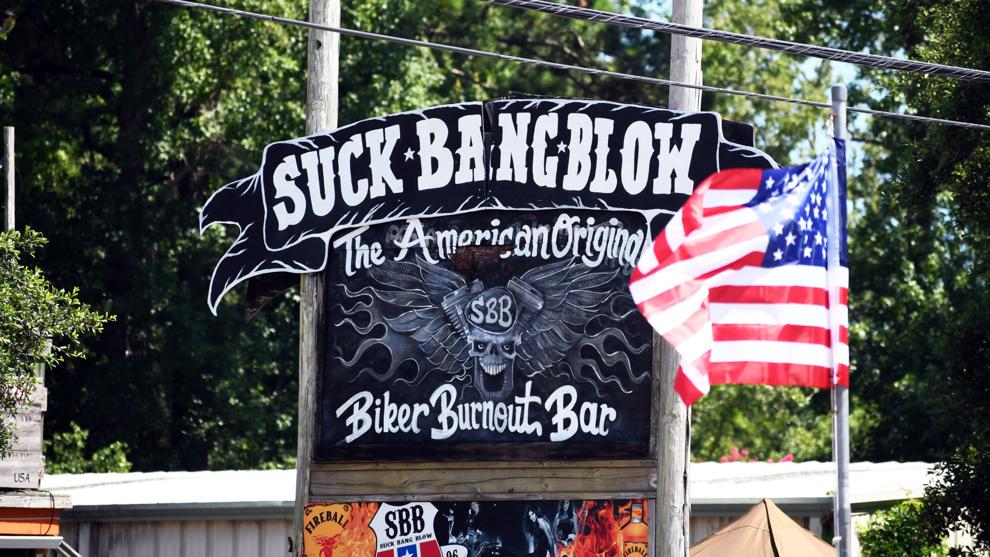 Black Bike Week will resume during Memorial Day weekend in Atlantic Beach for the first time since 2019 and comes as town officials recently passed a ban on the open carry of firearms after it was approved by state Legislature.
Atlantic Beach Town Manager Benjamin Quattlebaum has said the town added the open-carry ban for the safety and security of bikers who plan on attending the festival May 27-30.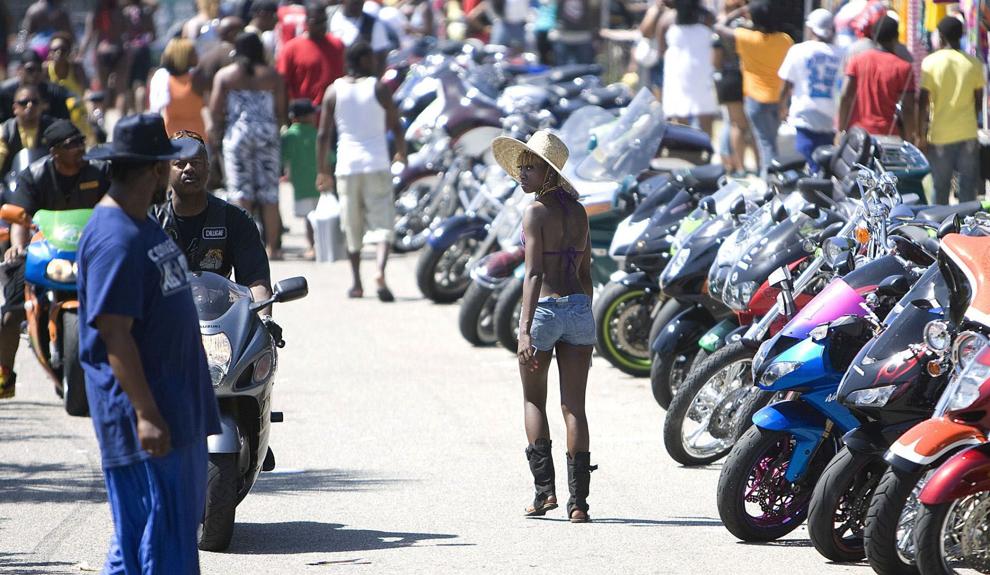 The three-day festival typically spills into area cities, including Myrtle Beach, because of Atlantic Beach's small size, so the Myrtle Beach Police Department said it plans to bring in several hundred officers from outside agencies across the state to help with crowd and traffic control – but will not use a traffic loop this year.
Previously, a 23-mile traffic loop was placed after a spate of shootings rocked Myrtle Beach during the 2014 Bikefest and led then-Gov. Nikki Haley to call for an end to the event.
Last year, the city and the NAACP settled a 2018 lawsuit for $ 50,000 over the practice.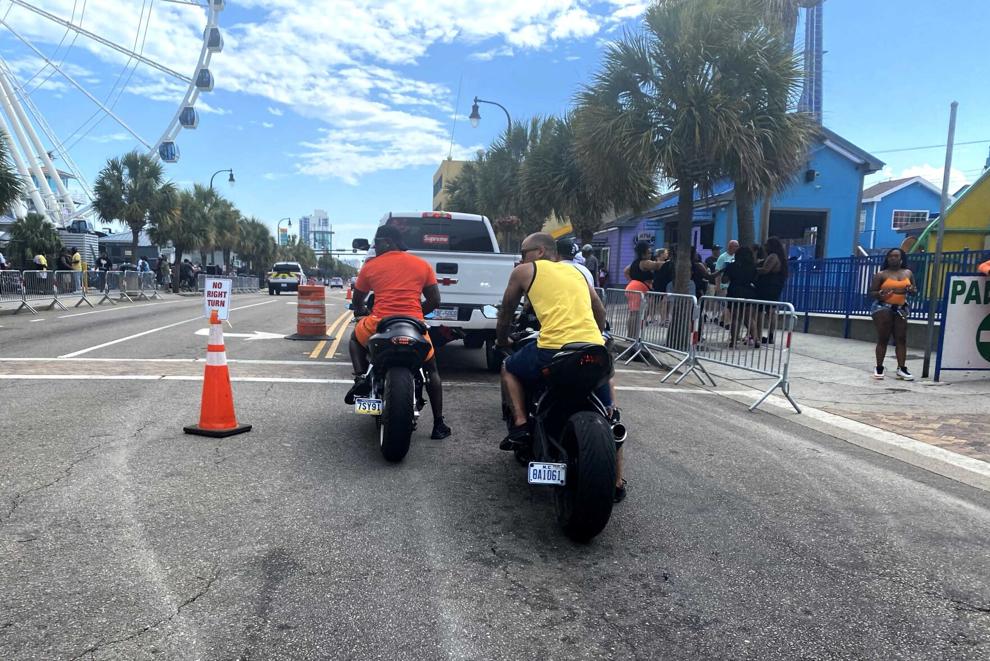 "We will be implementing our traffic-control plan which includes one-way traffic on Ocean Boulevard and then intersection control on Kings Highway so that intersections are not blocked or clogged," Capt. Eric DiLorenzo said during a City Council meeting in April.
Myrtle Beach also will collect data including traffic, emergency response times, crowd sizes and crime statistics during Harley Week and Black Bike Week that will be shared with the public after Labor Day annually through 2025 as terms of the settlement.